LIVE CHAT

SCAN OUR QR CODE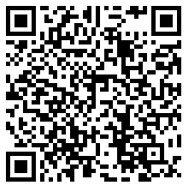 Upcoming Events
[07/Jul/2021]
6S and beyond
6S AND BEYOND "CHANGING CULTURE".. more
[23/Jun/2021]
ISO14971 & ISO 13485
Calling all Medical Device Manufacturing Professionals.. more
View All
News & Happenings
[19/Feb/2020]
Launching PIP Project
A 7 month long "Production Improvement Program" at TNK Electronics Manufacturing Sdn Bhd. The project covers skill development and improvement of the .. more
[11/Jan/2020]
LAUNCH OF FREE SAT WORKSHOP
2020 First Free Saturday Workshop was kick off with the topic "Critical Thinking".. more
View All
Subscribe
Be the first to know
The Internship posted here are carefully selected and is updated regularly. Only fresh post of less than a week is shown here.
MMS Training is not responsible for recruitment nor is the agent to any of the company shown here.
You are advise to contact the potential employers directly.
Bringing you skills that is essential to ensure you are capable to perform in your duties.
Album: