LIVE CHAT

SCAN OUR QR CODE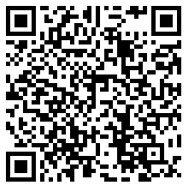 Upcoming Events
[07/Jul/2021]
6S and beyond
6S AND BEYOND "CHANGING CULTURE".. more
[23/Jun/2021]
ISO14971 & ISO 13485
Calling all Medical Device Manufacturing Professionals.. more
View All
News & Happenings
[19/Feb/2020]
Launching PIP Project
A 7 month long "Production Improvement Program" at TNK Electronics Manufacturing Sdn Bhd. The project covers skill development and improvement of the .. more
[11/Jan/2020]
LAUNCH OF FREE SAT WORKSHOP
2020 First Free Saturday Workshop was kick off with the topic "Critical Thinking".. more
View All
Subscribe
Be the first to know
Small Group Activities (SGA)
14/Feb/2019
NEW TO SGA? SGA is a structured team base operational improvement activities. It involves every level of employee making time to meet, discuss and develop solutions for improvement.
SGA members are put through a series of learning workshops to increase their skills in problem solving and process innovation.
A company may deploy several SGA teams to look into various area of improvement simultaneously. These teams will meet and share ideas between its members, a formal presentation will be conducted for the management to gauge the types of decision or support need by the teams.
Companies venturing into SGA will see an increase in the involvement of employees in improvement, positive feedbacks from customers besides than the cost reduction and improvement of the company's bottom line.
14th - 15th Feb 2019 ( KL )
7th - 8th March 2019 (PG)
15th - 16th July 2019 (JB)
Mark your calendars and book one (1) mth early to get a low rate of RM800pax*

Back