LIVE CHAT

SCAN OUR QR CODE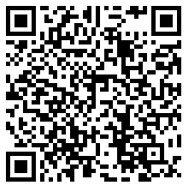 Upcoming Events
[07/Jul/2021]
6S and beyond
6S AND BEYOND "CHANGING CULTURE".. more
[23/Jun/2021]
ISO14971 & ISO 13485
Calling all Medical Device Manufacturing Professionals.. more
View All
News & Happenings
[19/Feb/2020]
Launching PIP Project
A 7 month long "Production Improvement Program" at TNK Electronics Manufacturing Sdn Bhd. The project covers skill development and improvement of the .. more
[11/Jan/2020]
LAUNCH OF FREE SAT WORKSHOP
2020 First Free Saturday Workshop was kick off with the topic "Critical Thinking".. more
View All
Subscribe
Be the first to know
Inspired to Learn 2.0
06/Oct/2017
Yes, we are back for the second year. Be thrilled with our low fees training program specially catering to small and medium size companies.
RM268/pax
with a minimum of 15pax is good to go.
If you have been saving up your training funds for such offers, then this is the time to call us to book your
preferred
program.
Hurry this offer is valid for programs conducted within Oct - Dec 2017 only. Call now for more details or click here for more details

Back