LIVE CHAT

SCAN OUR QR CODE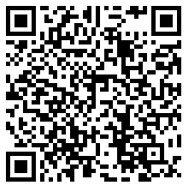 Free Training Sign Up
[30/Jun/2022]
Booster 12
A monthly free online minibinar open to all. Registration required.. more
Upcoming Programs
[30/Jun/2022]
July - Sept 2022 Trainings
.. more
Subscribe
Be the first to know

Back
| | | |
| --- | --- | --- |
| Product Name | : | SWOT Analysis |
| Product Code | : | 18 |
| Availability | : | No |
| | | |
Product description:
Background

The SWOT analysis is an extremely useful tool for understanding and decision-making for all sorts of situations in business and organizations. SWOT is an acronym for Strengths, Weaknesses, Opportunities, Threats. The SWOT analysis provide a good framework for reviewing strategy, position and direction of a company or business proposition
.

Use SWOT analysis for business planning, strategic planning, competitor evaluation, marketing, business and product development and research reports.
Who Should Attend
Business Development Managers, Marketing/Sales Managers, Executives, Engineers

Pre-requisites
Nil

Programme Objective
At the end of this program participants will be able to use and utilize the techniques of SWOT either at an individual, departmental or Organization level.
Duration
2 days
Course Outline
Please contact us for the complete proposal
Product Reviews: [Add Review]