LIVE CHAT

SCAN OUR QR CODE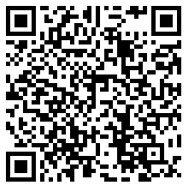 Free Training Sign Up
[30/Jun/2022]
Booster 12
A monthly free online minibinar open to all. Registration required.. more
Upcoming Programs
[30/Jun/2022]
July - Sept 2022 Trainings
.. more
Subscribe
Be the first to know

Back
| | | |
| --- | --- | --- |
| Product Name | : | Powerfull Presentation Skills |
| Product Code | : | 17 |
| Availability | : | No |
| | | |
Product description:
Background
Giving a presentation can be a terrifying experience whether you will be in front of a few people or a packed house. This workshop will take you step-by-step through the process of developing an effective presentation from choice of a topic and organization of materials through the final question and answer period. You will learn how to deal with an audience, control nervousness and handle yourself with poise and confidence.

Who Should Attend
Managers, Executives, Engineers, Project Leaders, Supervisors and all those who's work involves the need to carry out effective presentation of their report or projects
Pre-requisites
If you are experience any of this symptom during your presentations..."Loss of words half way through your presentation? - Had difficulties getting your ideas or message across? - Constantly being reminded to get to the point? - Felt that your audience is showing signs of boardness? "
Programme Objective
1. Gain awareness of the purpose, benefits and method of effective presentation
2. Able to make effective and interesting presentations by learning how to understand their listener(s), organize content from the listener's obtain point of view, eliminate "overkill", control nervousness, eliminate boredom
3. Effectively use visual aids, control questions & answers, and obtain responses
4. How how to structure your presentation to deliver their key messages and camaraderie amongst teams
Duration
2 - 3 days
Course Outline
Please contact us for the complete proposal
Product Reviews: [Add Review]