LIVE CHAT

SCAN OUR QR CODE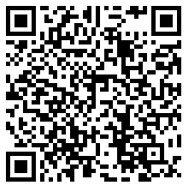 Free Training Sign Up
[30/Jun/2022]
Booster 12
A monthly free online minibinar open to all. Registration required.. more
Upcoming Programs
[30/Jun/2022]
July - Sept 2022 Trainings
.. more
Subscribe
Be the first to know

Back
| | | |
| --- | --- | --- |
| Product Name | : | Negotiation Skills |
| Product Code | : | 16 |
| Availability | : | No |
| | | |
Product description:
Background

Do you feel that someone is continually taking advantage of you? Do you seem to have to fight your corner aggressively, or ally with others, to win the resources you need? Or do you struggle to get what you want from people whose help you need, but over whom you have little direct authority? If so, you may need to brush up your win-win negotiation skills.
Effective negotiation helps you to resolve situations where what you want conflicts with what someone else wants. The aim of win-win negotiation is to find a solution that is acceptable to both parties, and leaves both parties feeling that they've won, in some way, after the event.
Who Should Attend
Engineers/Executives from QA, Purchasing, Engineering who are required to meet and negotiate with suppliers or customers on issues related to cost, quality and delivery.
Pre-requisites
Nil
Programme Objective
1. Understand what I need from what I want from a negotiation
2. Recognize why through preparation prior to beginning a negotiation is essential
3. Be able to employ a variety of negotiation strategies and tactics
4. Enter confidently into a negotiation with a win/win philosophy
Duration
2 days
Course Outline
Please contact us for the complete proposal
Product Reviews: [Add Review]