LIVE CHAT

SCAN OUR QR CODE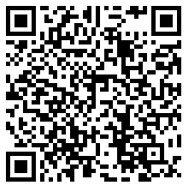 Free Training Sign Up
[30/Jun/2022]
Booster 12
A monthly free online minibinar open to all. Registration required.. more
Upcoming Programs
[30/Jun/2022]
July - Sept 2022 Trainings
.. more
Subscribe
Be the first to know

Back
| | | |
| --- | --- | --- |
| Product Name | : | Technical Report Writing |
| Product Code | : | 24 |
| Availability | : | No |
| | | |
Product description:
Background

In Engineering, one of the major forms of communication is the technical report. This is the conventional format for reporting the results of your research, investigations, and design projects. Your report will be be read by managers, clients, and the construction engineers responsible for building from your designs and proposals. The ability to produce a clear, concise, and professionally presented report is therefore a skill you will need to develop in order to succeed in your future career.
While reports vary in the type of information they present (for example, original research, the results of an investigative study, or the solution to a design problem), all share similar features and are based on a similar structure.
Who Should Attend
Executives / Engineers / Supervisors and those who �s job requires them to write reports

Pre-requisites
Nil

Programme Objective
This program is to provide trainees an opportunity to develop their skills in planning and designing a more effective and concise Engineering report
Duration
2 days
Course Outline
Please contact us for the complete proposal
Product Reviews: [Add Review]