LIVE CHAT

SCAN OUR QR CODE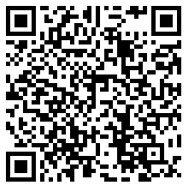 Free Training Sign Up
[30/Jun/2022]
Booster 12
A monthly free online minibinar open to all. Registration required.. more
Upcoming Programs
[30/Jun/2022]
July - Sept 2022 Trainings
.. more
Subscribe
Be the first to know

Back
| | | |
| --- | --- | --- |
| Product Name | : | The Art of Communicating Effectively |
| Product Code | : | 21 |
| Availability | : | No |
| | | |
Product description:
Who Should Attend
All Level especially Engineers
Pre-requisites
Nil
Programme Objective
1) Gain A Greater Awareness Of The Effect Of Their Behaviors On Other People.
2) Develop Skills That Will Ensure Clear Communication In Day-To-Day Work Activities.
3) Increase The Range Of Options For Dealing With Others In A Variety Of Situations.
4) Learn To Listen To Other Peoples' Opinions And Attitudes.
5) Discover Ways Of Creating Win-Win Situations.
6) Find The Right Thing To Say At The Right Time In The Right Way.
7) Analyze And Resolve Communication Breakdowns
Duration
2 days
Course Outline
Please contact us for the complete proposal
Product Reviews: [Add Review]