LIVE CHAT

SCAN OUR QR CODE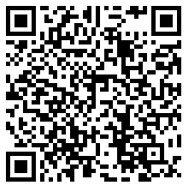 Free Training Sign Up
[30/Jun/2022]
Booster 12
A monthly free online minibinar open to all. Registration required.. more
Upcoming Programs
[30/Jun/2022]
July - Sept 2022 Trainings
.. more
Subscribe
Be the first to know

Back
| | | |
| --- | --- | --- |
| Product Name | : | Kaizen for Continuous Improvement |
| Product Code | : | 10 |
| Availability | : | No |
| | | |
Product description:
Background
The Kaizen method of continuous incremental improvements is an originally Japanese management concept for incremental (gradual, continuous) change (improvement). Kaizen is actually a way of life philosophy, assuming that every aspect of our life deserves to be constantly improved. The Kaizen philosophy lies behind many Japanese management concepts such as Total Quality Control, Quality Control circles, small group activities, labor relations. Key elements of Kaizen are quality, effort, involvement of all employees, willingness to change, and communication.

Japanese companies distinguish between innovation (radical) and Kaizen (continuous). Kaizen means literally: change (kai) to become good (zen).
Who Should Attend
This course is design for Executives, Engineers, Supervisors and Leaders who will lead a small improvement groups to carry out improvement on a continual basis
Pre-requisites
Nil
Programme Objective
1) Understand the Kaizen concept and philosophy
2) Start challenging their own potentials
3) Think that every product, process or service can be improved if the thinking is positive
4) Establish, implement and maintain a continual improvement program in their own organizations.
Duration
2 days
Course Outline
Please contact us for the complete proposal
Product Reviews: [Add Review]