LIVE CHAT

SCAN OUR QR CODE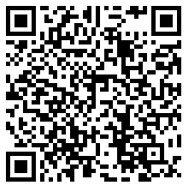 Free Training Sign Up
[30/Jun/2022]
Booster 12
A monthly free online minibinar open to all. Registration required.. more
Upcoming Programs
[30/Jun/2022]
July - Sept 2022 Trainings
.. more
Subscribe
Be the first to know

Back
| | | |
| --- | --- | --- |
| Product Name | : | Cycle Time Reduction Techniques |
| Product Code | : | 1 |
| Availability | : | No |
| | | |
Product description:
Background


Continuous Process Improvement is an ongoing initiative to ensure we stay competitive in today's market. However many organization deploys conventional approach towards neutralizing this competitions. These approaches provide very minimal impact and most of the time increases operation cost.
Customer is always on the look out for those who are capable in producing and delivering products in a cost efficient manner while maintaining high quality standards. Not many have the ability to achieve one without sacrificing the other.
This program focuses on the reduction of the total lead time ( point of orders to delivery ) by analyzing the cycle time of each operation in the supply chain. Tremendous amount of opportunity lies inside each of these operations. Using the right techniques, hidden problems like non value added operations could be easily identified and eliminated using systematic and creative thinking.
Who Should Attend
This course is specially design for Process/Product Engineers, QA/QC Engineers, R&D Engineers, Production Supervisors and above.
Pre-requisites
1. Well verse with the day to day production matters.
2. Involved directly in process improvements.
3. Basic Analytical skills
Program Objective
1) Acquire a comprehensive understanding of the principles of CTR
2) Method to set standard time and Manpower Calculation
3) Achieving Cycle Time Reduction using the appropriate tools
4) Achieve greater productivity and cost d
own improvement results


Benefits & Expected returns
1) Reduce Cycle Time by 40%
2) Improve productivity by 200%
3) Lower Process In balance Loss below 10%
4) Increase work efficiency
5) Reduce Manpower dependency
6) Simplified work processes

Duration
2 days
Course Outline
Please contact us for the complete proposal
Product Reviews: [Add Review]