LIVE CHAT

SCAN OUR QR CODE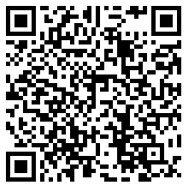 Free Training Sign Up
[30/Jun/2022]
Booster 12
A monthly free online minibinar open to all. Registration required.. more
Upcoming Programs
[30/Jun/2022]
July - Sept 2022 Trainings
.. more
Subscribe
Be the first to know

Back
| | | |
| --- | --- | --- |
| Product Name | : | Lean Principles & Methodologies |
| Product Code | : | 2 |
| Availability | : | No |
| | | |
Product description:
Background

As the company progresses, its vital to ensure key employees especially Engineers understands the fundamentals of the company manufacturing systems. This program provides an in depth look at how to design, manage and upgrade a Manufacturing process. Base on the principles of Toyota Production Systems and Lean Manufacturing, trainees will be brought through the transformation from a conventional system to the highly efficient Manufacturing Systems of today.
MMS will carry out multiple real life simulation that will help the participants in deciding the best Manufacturing Systems and alternatives that then can have to further improve their processes.
Who Should Attend
This is a highly 2 days practical workshop meant to provide the complete frame work of Lean Systems implementation. Engineers, Executives, Supervisors from all direct and indirect departments are encouraged.
Pre-requisites
Organization planning to run this program as part of the preparation to move towards Lean should have at least attended our previous workshop on Cycle Time Reductions. Reason behind is CTR is one of the most important elements in ensuring success in Lean.
Program Objective
1.To introduce the concept of Lean from an executive viewpoint
2.Enhance creativity and Innovative thinking
3.Ability to develop and introduce new system company wide
4.To show how lean impacts the bottom line


Benefits & Expected returns
1) Reduce Work in Process 95%
2) Reduce Area Utilization by 50%
3) Reduce Inventory by 50%
4) Increased work satisfaction among employees

Duration
2 days
Course Outline
Please contact us for the complete proposal
Product Reviews: [Add Review]